Henri Kossi
Tire & Stud Development
Studded tires have generated controversy over the years. Their grip on icy roads is unbeatable, yet road pavement and dust formation cause concern. This debate has been raging lately due to the constantly tightening regulations and new sanctions. Some cities have restricted the use of studded tires or even banned them. In July, another new regulation regarding their type approval will take effect in Finland. Still, neither authorities nor decision-makers want to risk traffic safety.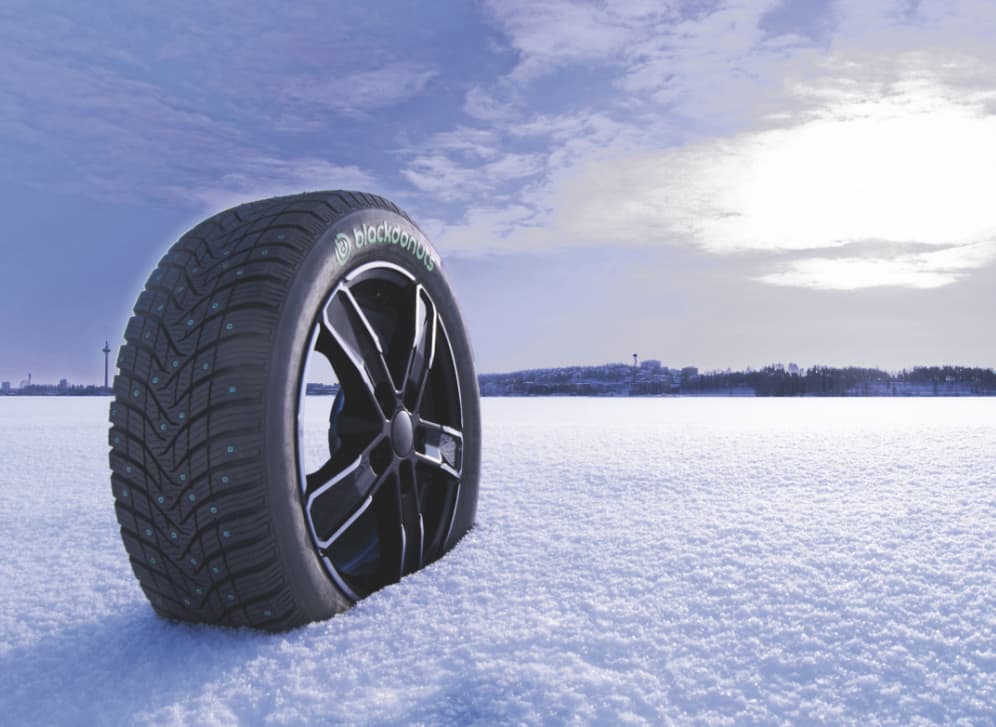 This contradiction has been our inspiration. We have invested heavily in stud development research to tackle environmental challenges and promote safe and road-friendly driving in urban areas. Aligned with the growing popularity of electric and hybrid vehicles, cabin noise is another high priority in the development of studded tires.
Road pavement, dust formation, and cabin noise result from the road being scraped by studs. Stud contact is the momentum that we wanted to challenge. In our earlier winter tire project, Rofty, we had already generated detailed research data on the role of stud innovations in reducing road wear. Next, we created Citystud.
Citystud is a new generation stud that is harsh to the ice but gentle to the road. The breakthrough lays in its innovative pin joint technique. It allows the use of alternative stud body materials, such as polymers, instead of aluminum. Our new patented method opens up a broad spectrum of materials, shapes, and colors to apply. Importantly, abandoning hard metal enables a lighter and gentler touch on the road.
Just like all the best innovations, Citystud was actually invented by accident. We 3D printed a plastic stud and wanted to find out if it was strong enough for overrun and ice rink tests. Well, it was: first, the test drivers drove a hundred kilometers, then a thousand more. Even after ten thousand kilometers, the studs were still doing their job.
In the final product, though, there will be no 3D printed parts. The stud body will be made of extremely high wear-resistant recycled plastic, but in other respects, the material development is still in progress. After all, the new joint technique gives us a wide variety of options to evaluate. As a result, it enables the production of significantly lighter studs in an optimal shape. This reduces the negative impacts of studded tires and opens up new paths to unforeseen innovations in winter tire design.